Here's a great idea for a Valentines Day present for that someone special. What lady wouldn't want to get one of these from her man? Come on guys, buy her that lifetime gift. Let your woman
profess her undying love for me.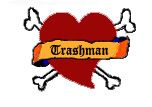 UPDATE
:
This
guy is a fucking genius.